Inspired by outdoor pursuits, Virgil Abloh has designed a worldwide exclusive bag from the Louis Vuitton Men's Prefall 2019 collection – the Monogram Brown Logos Chalk Nano Bag. Referencing "Outdoors, the Great", Virgil expressed his direction of normcore articles of clothing created with a specific outdoor sport in mind, thus the bag's supple shape is inspired by climbers' chalk bags and adorned with Louis Vuitton Monogram pattern. Alongside contemporary practical details, the Chalk Nano Bag is decorated with a sleek chain and functional carabiner fastening on the strap to be comfortably worn on the shoulder or across the body. A futuristic take of the "Vuitton" motif has also been placed on a rectangular yellow patch across the bag's main body. 
Singapore will be one of two lucky countries worldwide to have this bag, and will launch officially in ION Orchard boutique today, retailing at SGD$2,190.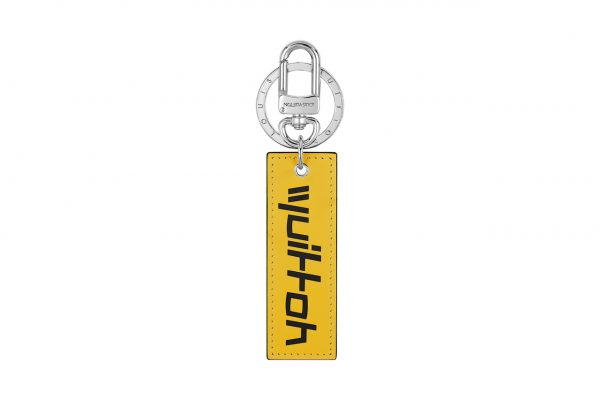 The ION Orchard boutique will also be retailing the cycling top and key charm from the Pre-fall '19 collection as store exclusives in the same futuristic vibe as the Chalk Nano Bag. 
By identifying the idea of essentials; the notion of trundles, timeless garments and accessories inform the collection. According to Abloh, bags are the ultimate expression of utility and hence for Pre-fall '19, they are adapted from the SS'19 Collection. Classics treated with the three-percent methodology (according to Abloh, the exact ratio needed to twist a normative object into something special!) and appear in navy, ochre and purple monogram denim, and embossed black leather. With the crossbody bags and backpacks alluding those used in extreme sports, the flat tote and cross body messenger are rooted in domestic and disposable bags. 
Credits 
Photography: Daryl Tan
Styling: Sapphire Chin
Videography: Khoo Yong Hao & Nico Lim
Photography assistant: Alif
Styling assistant: Khoo Yong Hao
---
Luxify listings
Powered by