Men's Folio Singapore celebrated its coming-of-age 21st anniversary with a vice-fuelled party at AVRY. A crowd of over 500 VIPs, tastemakers and stylish friends turned up to indulge in the sinful action, which included booth installations, guest performances, and the Male Model Search and Designer of the Year showcase. If you missed out on our party, here are the best moments of the night to keep you enviously entertained.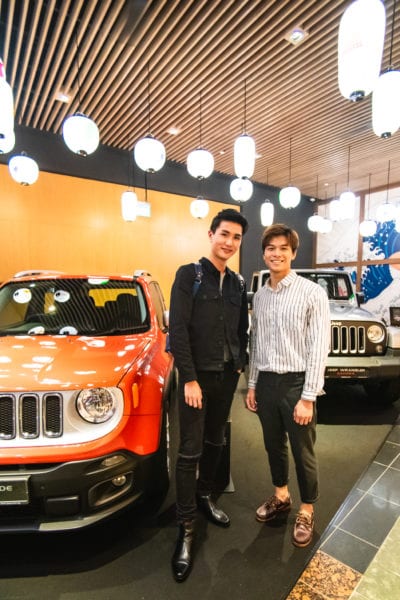 Guests arriving in style were greeted by two lusty beefcakes, namely Jeep's Renegade and Wrangler. After a quick pitstop to discover the masculine autos, it's on to the next picture-perfect photo-op at the Men's Folio LED photowall.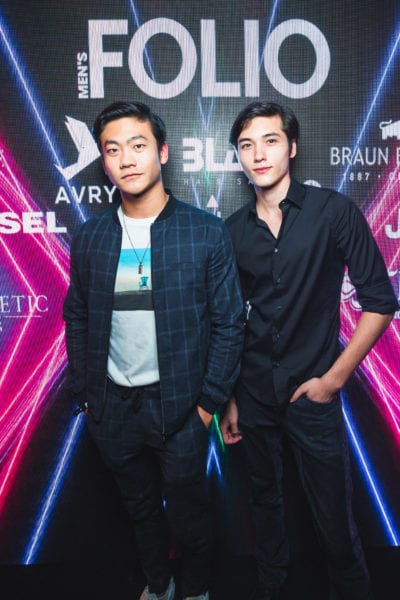 Inside the club, special booth setups took pride of place. There was the dashing neon bull by Braun Büffel, neon airbrush tattoos by Calvin Klein Watches & Jewellery, a Gentlemen's Grooming Bar by Lab Series to try out the latest men's skincare range, and even an art installation by Art Stage. Aditus and Garmin round out the entertainment displays.
On to the actual party, emcee Juni Goh kicked things off by inviting speeches from CEO and publisher of Heart Media, Olivier Burlot, and Men's Folio Editor-in-Chief, Wilson Lim, before bringing on a gluttonous (read: delicious) birthday cake custom made by Little House of Dreams.
The night shifted into high gear with the Male Model Search and Designer of the Year showcase, which saw our model finalists stomping the runway in creations wrought by wrathful passions. Accompanying the designers' looks are bags by Braun Büffel, luggages by Tumi, and accessories by Calvin Klein Watches & Jewellery, while Blackhair Salon kept the models all coiffed up.
The runway showcase was followed by special performances by October cover star Jon Chua JX, together with rapper Axel Brizzy who was dressed by Diesel. Guest DJ YangAndDangerous brought the beats and got guests groovin', while custom concoctions made with Pernod Ricard's Chivas and Monkey 47 and beer by Grolsch were the pick of poisons.
To wrap up the night, Mako Chia and Azra Syakirah got top honours as the winners of the Male Model Search and Designer of the Year competitions respectively. "Best Dressed" was awarded to Ryan Ang in his sparkling number, while various lucky guests won a slew of raffle prizes that included tickets by Thai Airways. Special goodie bags were gifted to guests to keep the greed alive, courtesy of Calvin Klein Watches & Jewellery, M Aesthetic, MyRepublic and many more.
---
Luxify listings
Powered by