He may look like it, but Masayuki Ino is no simple man. An exclusive interview with the designer behind "Doublet" had us delve beneath his tongue-in-cheek designs and unique take on casual wear to unravel what he really has in store for us.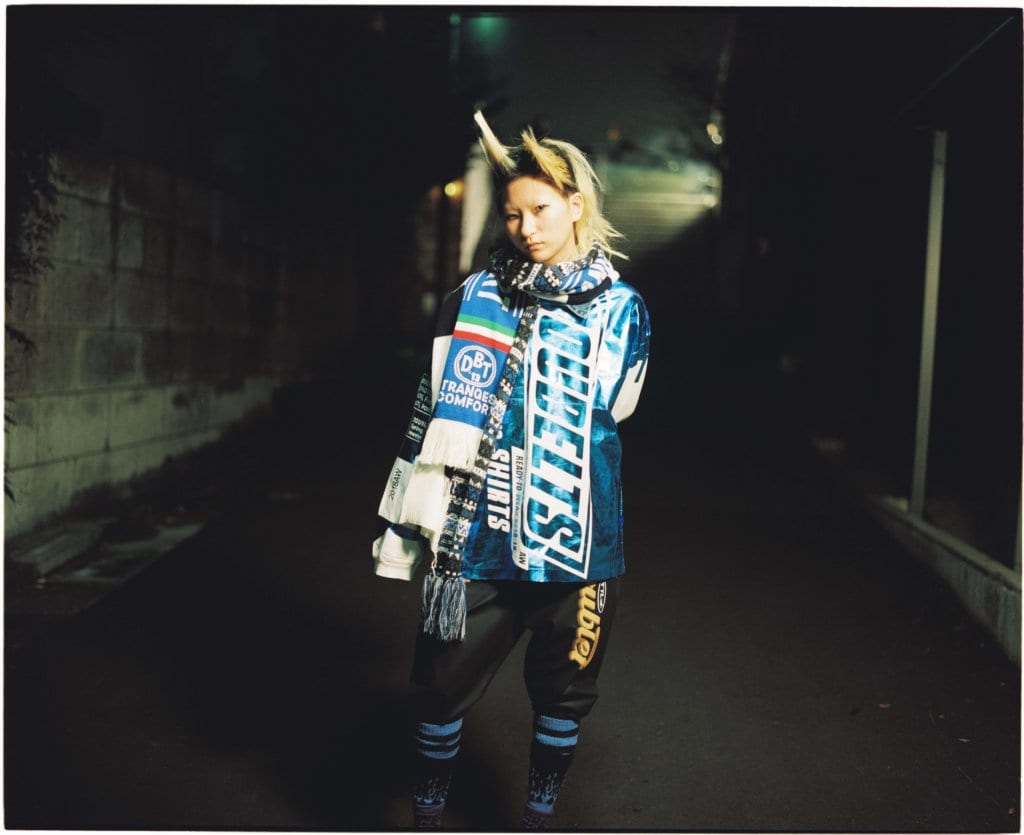 The founder of Doublet was whirled into the media spotlight after clinching the coveted LVMH Prize – an annual award which grants a promising designer 300,000 euros and personalised support from the group. Ino, however, is no stranger to competitions, having placed first in the professional division of 2013 Tokyo New Designer Fashion Award and nominated for the Tokyo Fashion Award 2017.
As the namesake of Lewis Carroll's word chain puzzle – a game involving getting from a word to another by changing one letter at a time through a limited number of steps – Doublet is an allusion to how things and meanings can change in an instant, but yet remain indelibly linked. Ino's interpretation of daily wear is an amalgamation of styles and techniques that precisely epitomises this, and is what he believes to be the reason why his designs can appeal to so many. The whiff of unfamiliarity and irreconcilability in the brand's tagline "Strangest Comfort" is also constitutive to Ino's quest to disrupt the ease associated with daily wear. 
Perhaps what makes Doublet stand out for us is Ino's innocent approach to fashion. Those familiar with the Japanese entertainment industry would probably be acquainted with owarai – a loose term for Japanese comedy television programmes. "In Japanese culture, owarai is very important in our lives and often will families sit together to watch the comedy programmes," he remarked. Growing up with such entertainment, and idolising the likes of Takeshi Kitano, are some of the reasons why Ino has so intricately woven humour into the brand, collection after collection.
Doublet's "No Image Lenticular Hoodie" in its Fall/Winter'18 collection is one of the many manifestations of the designer's endearing childlikeness. When we think lenticular, what comes to mind are things like seventeenth century art or tacky memorabilia. In Ino's case, it is the latter. "I used to own a dinosaur lenticular ruler when I was a child" he chuckled, revealing that the cherished piece of stationery was the muse for this design.
Doublet is not all sugar and sunshine though. Painted within the brand's playful designs is a vivid streak of defiance, one that's tough to turn away from. Doublet's gender-neutral silhouettes harbour more than a message of inclusivity – it is a symbol of non-conformity to existing categories and structures that organise the fashion world. "I don't like to be categorised; to be told to wear this or that; or have Doublet classified as street wear. If you like it, wear it."
Yet Ino's devil-may-care attitude should not belie his value for real social relations. It may come as a surprise to inhabitants of our fleeting digital space that Ino runs the brand's Instagram account himself, and communicates with customers directly. "So many people tag Doublet's account, and that is how I get to find out what's new and selling well," he commented. This intimacy essentially allows the designer to remain on the ground of things – where it is fertile for stylistic and creative inspiration.
When asked if there is one thing that consumers can expect for all future collections of Doublet, Ino was beyond assertive: embroidery. With only thread or yarn and needle required for the craft, the designer perceives its simplicity as inherently limitless. "Embroidery is iconic to the brand, and the possibilities are cosmic."
This tête-à-tête was a revealing one – we want to say that Doublet is more than a label, and Ino is more than a designer. What we sussed out from this intrepid creative was raw connectedness and honesty, things often neglected in the hurried world of fashion and design. Perhaps a dash of lionheart and a sprinkle of jest is all you need to make that cauldron bubble.
Doublet is stocked at Dover Street Market Singapore. 
Words by Valerie Wong
---
Luxify listings
Powered by