Chiang Mai has become an art enthusiasts' destination of late, with a bourgeoning art scene thanks to world-class national artists as well as the newly-opened MAIIAM Contemporary Art Museum, the only contemporary art museum in the nation. Akyra Manor Chiang Mai is the perfect base to check it out, and to experience everything else the city has to offer.
The boutique five-star hotel, which has an eye-catching façade inspired by Chiang Mai's old city wall ruins, welcomed its first guests in October 2015, and has fast become one of the favourite places to stay in the "Rose of the North". There are 30 suites in all, with seven at a generous 100sqm and the rest at 60sqm each. These spacious rooms are designed around a private indoor courtyard that features a big marble bathtub. Guests looking to indulge in creative activities can also sign up for private art classes at the hotel with some of the best local artists from the city, or a photography workshop that doubles as a sightseeing tour led by a photographer with over two decades' experience.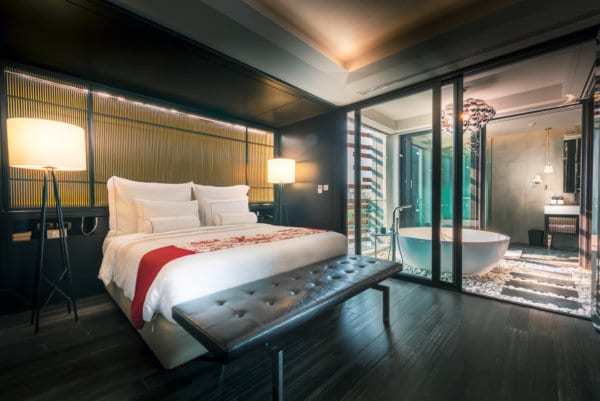 The hotel is located on the trendy Nimmanhaemin Road, which house cafés such as Libarista and Marble Arch, and art spaces such as the Ji-Qoo Art Gallery and Chiang Mai University Art Museum. The Chiang Mai Art Map will be an indispensable guide. Crafted by artist-run Chiang Mai Art Conversation, the annual map guides visitors through current art venues in the city's growing art community, with an emphasis on contemporary art. The Art Map is distributed in approximately 50 leading art venues and coffee shops, and the artsy Nimman district's the perfect place to grab it (along with a nice cup of crafted latte!).
22/2 Nimmana Haeminda Road Soi 9, Su Thep, Muang Chiang Mai District, Chiang Mai 50200, Thailand
---
Luxify listings
Powered by